Job Vacancy : Customer Care Coordinator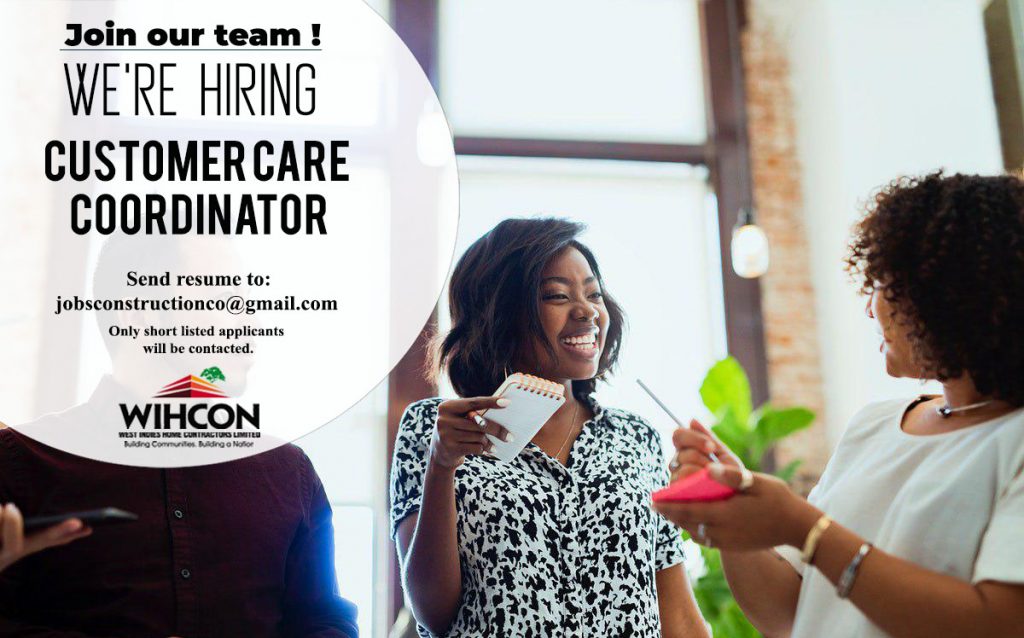 Contact: jobsconstructionco@gmail.com
Skills & Experience Required:
Ability to explain technical processes and articulate knowledge of the management of the finishing process to a wider audience
Ability to lead and steer management meetings to achieve actionable outcomes
B Sc. in Construction Management or equivalent
At least 5 years' experience in the construction industry with both working knowledge and site experience
Demonstrate experience of working in high pressure environments with strong time management and prioritization skills
Ability to manage repeated standard issues along with an ability to find, own and resolve ad-hoc issues
Ability to adapt and learn from other extended team members and have the ability to establish strong relationships with cross functional teams
Ability to coordinate and manage multidisciplinary teams in a fast paced environment
Excellent self-starter – proactive and creative in identifying and clearing obstacles that may delay the defect resolution process
Excellent oral and written communication skills with ability to interact with various levels within the company
Good working knowledge and high comfort level of MS Office i.e. Word, Excel, PowerPoint
Responsibilities/Accountabilities:
Manage all finishing issues within all development and post-construction environments
Identify and implement process & tools for improvements for prevention and/or to improve resolution times of finishing issues
Visually inspect all finishing work to determine if required specifications have been followed; take corrective action(s) when necessary
Be on location with the Sales Team when all units are being handed over to the respective purchasers (walk through process)
Ensure that all finishing issues are entered in the CRM system designed for same
Initiate and manage escalation process for any finishing issues exceeding SLAs
Maintain absolute integrity of the database for finishing issues and ensure all changes to said status are within the guidelines of the management process for same
Develop weekly status and trending reports for finishing issues
Assign appropriate priority, determining ownership of the finishing issue and routing of said issue to the appropriate resource.
Ensure the management program for finishing issues is operating efficiently and effectively and is being fully utilized in the identification, reporting and resolution of said issues
Directly supervise finishing work categorized as minor repairs
Speedy and clear communication with customers on actionable finishes issues that are under warranty and a reasonable timeline for resolution of those issues
        Only shortlisted applicants will be contacted.